In this my first project, I want to make 2 virtual machines that simulate non-existent hardware, like the mac address of the network card, also an operative system, or something else.
I understand that the first step I believe is to create a virtual operating system.
I'm using RDPWrap-v1.6.2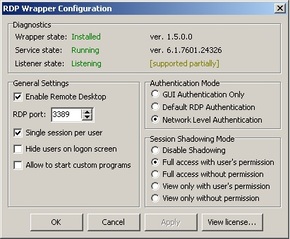 why supported partially, where I do wrong!?