For example here is a devtools snippet of a window I would like to interact with.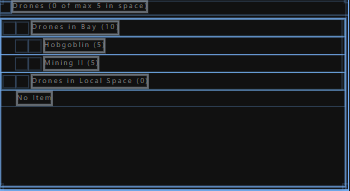 There is my droneGroupInBay with 2 additional subgroup.
Hobgoblin (5)
Mining II (5)
How could I modify this function to interact with droneGroupInBay.Subgroup.Hobgoblin instead?
Is there a way to backtrace from devtools session to figure out what to call for a specific UI part?
I don't know if that makes a lot of sense. I have some knowledge but not much experience. I can modify tools but I have a hard time creating. I'd like to develop and add some easy features to practice.