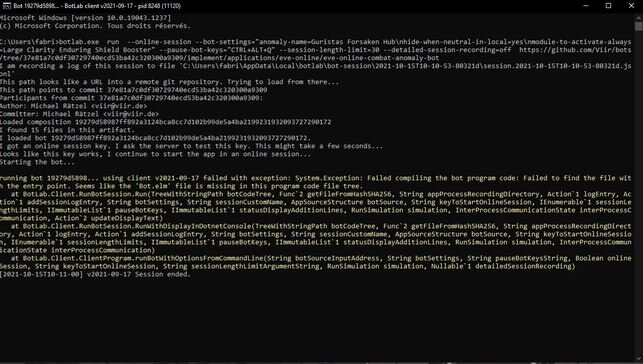 unable to start botlabcllient
What error message do you get?
When you share the error message, we can see what the problem is.
I am working on a graphical user interface that will make it easier to copy error messages. It could have a button that copies the output to the clipboard or something like that.